Paromita has been working as a skills trainer in the corporate for capacity building for the last 10 years.
She has a team of professionals, working with her.
She is a certified Trainer in DIRECTIVE COMMUNICATION PSYCHOLOGY accredited with America INSTITUTE OF BUSINESS PSYCHOLOGY.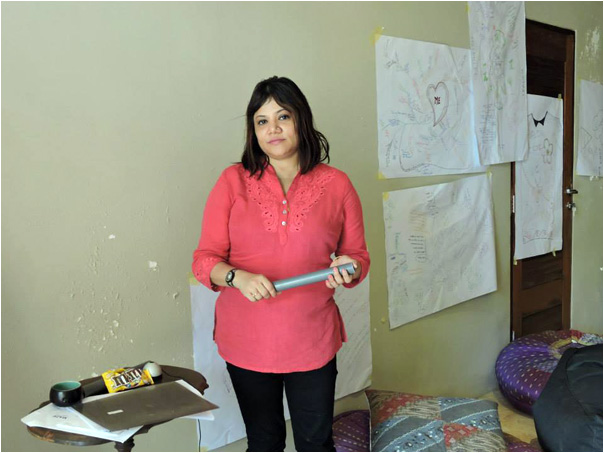 1) JOB OBJECTIVES: COACHING/ TRAINING FACILITATION. PERFORMANCE ENHANCEMENT. TEAM BUILDING.(SOFT SKILLS,LEADERSHIP,BEHAVIOURAL)

2) CORE COMPETENCIES : TEACHING , TRAINING,CONSULTING,COUNSELLING

3) PROFESSIONAL EXPERIENCE
• Provided training to business Employees in organisation
• Evaluated and managed Training needs.
• Developed Training Material Courses and organised Training schedule.
• Delivered Knowledge based on Experiential learning, evaluated the efficiency of the training
programme and the areas of enhancement.
• Communicated the results with training and development leaders.

4) PROFESSIONAL EXPERIENCES WITH....
ERICSSON , EMAMI BIOTECH, HDFC ,HSBC, MET-LIFE INSURANCE, AMRI GROUP OF HOSPITALS, DCPL, TCS(UDAAN) ,Skills training in Negotiation and sales with sales group of PEARSON EDUCATION(Aug 2014),TRAINING FOR TEACHERS CONTINUING EDUCATION,all over India.

5) STRENGTHS
• More than 15 years of experience as a consultant behavioural and communication trainer.
• The training programme includes relevant information with hands on experience (role plays, discussions, games etc.). They are a combination of Personal development Training and strategic coaching for competency enhancement
METHODOLOGY- THINKING TASK, WATCHING AND RESPONDING TO VIDEO, PAIR WORK AND GROUP DISCUSSION, SHORT PRACTICE ACTIVITIES,REFLECTING UPON AND SHARING EXPERIENCES AND CHALLENGES HANDOUTS SOME PREPARED MODULES
• Team building and group morale
•
Creativity and innovation at workplace
• Job satisfaction and motivation
• Assertiveness and confidence training
• Ccommunication skills
• Emotional intelligence in organisational setting
• Personal effectiveness in relation to goal setting and time management
• Stress management
• Conflict prevention and resolution
• Negotiation and the sales process
• Leadership training for employee motivation and morale
• Personality type mapping –for employee strength and weaknesses
• Problem solving and decision making
• Train the trainer
• Behavioural coaching for etiquette and unity.
• Change management
"PRACTICE IS THE HARDEST PART OF LEARNING AND TRAINING IS THE ESSENCE OF TRANSFORMATION''